Expert Tire Rotation Service in TN, AL, and FL
Tire Rotation Near Me!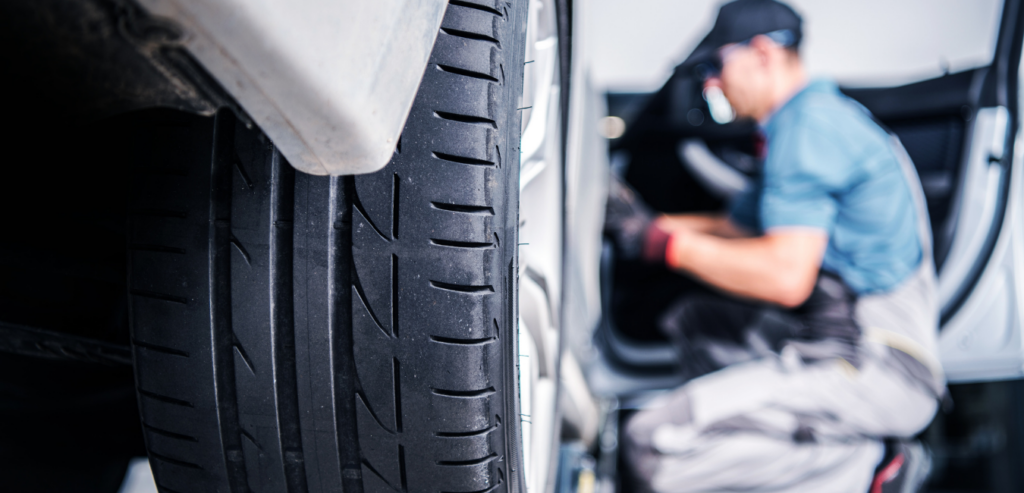 What is a Tire Rotation?
Tire rotation is a critical service for the longevity and performance of your tires. It's the process that involves moving tires from one position on your vehicle to another. This extends their life and helps you maximize tire performance. Budget Brakes offers tire rotation services in Florida, Alabama, and Tennessee so you can enjoy reliable tire care near you.
How Often Should You Rotate Tires?
It's important to rotate your tires every six months or 6,000-8,000 miles — whichever comes first. This will ensure tire wear is even and predictable and help you get the most out of each tire. At Budget Brakes, our tire rotation technicians are the ultimate specialists when it comes to taking care of your tires. With their help, you can capitalize on the full worth of your investment in tires.
How Much is a Tire Rotation?
When you get tire rotation service at Budget Brakes, you can expect competitive rates and unbeatable tire care. The cost for rotating tires can be between $20-and $80. Some rotations can be around $120. We'll make sure your tires are properly rotated and that your car is safe to drive for miles to come.
Benefits of Tire Rotation
To optimize the lifespan of your tires, it is important to rotate them regularly, as this will guarantee even tire wear and greater reliability. Doing so ensures that you get a maximum mileage out of each individual tire. In addition to tire rotation service, we can do tire balancing to help reduce road noise and vibration.
When it's time for tire rotation near you, contact Budget Brakes to get tire care you can count on. We guarantee a reliable and cost-efficient tire rotation service that you can count on.
Tire Rotation Patterns
Depending on your vehicle type, tire rotation patterns may vary. It is important that tire rotation is done according to the specific tire rotation pattern prescribed for your make and model of car. Our tire rotation technicians are knowledgeable in all tire rotation patterns and can help you with the most suitable tire rotation service for your front tires, rear tires, or all of them.
Tire Tread Life
Regular tire rotation helps maintain the tire's tread life, so your car is able to perform at its peak. Rotating tires in a timely manner also allows you to avoid tire replacement costs and possible tire blowouts due to uneven tire wear.
Tire care is important, and Budget Brakes is here to help. Contact us today for tire rotation in Florida, Alabama, and Tennessee so you can enjoy reliable tire performance on the road. We'll make sure your tire rotation service is done right. Get in touch with us today to learn more!
We look forward to helping you with tire rotation service near you.