Steering Parts & Repair in AL, FL, & TN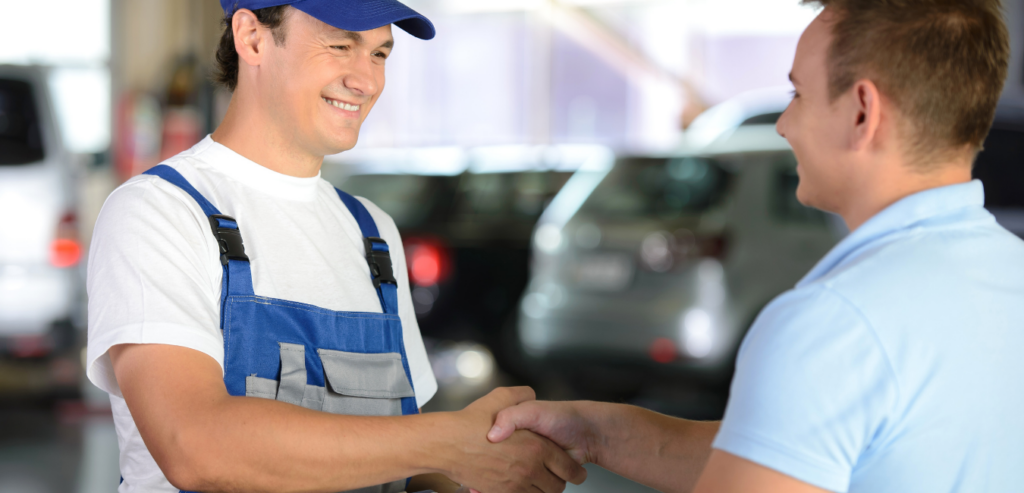 Car Steering Parts Near Me
With our many locations throughout Alabama, Florida, and Tennessee, we are experts in steering repair services and parts. We provide the perfect solution for anyone needing a car steering part replacement or service – with no appointment necessary. Our friendly staff is here to help you navigate your options and diagnose any issues that may arise.
We understand that keeping your car in top condition is important, and steering parts play a huge role in the safety of your vehicle. We are proud to offer the best quality steering parts available so you can keep your car running smoothly and safely on the road. Our products come with warranties and our technicians are certified to provide excellent service. Choose Budget Brakes for all of your steering repair needs and rest assured knowing you are getting the best service possible.
Whether you need a replacement part or want to perform preventative maintenance, Budget Brakes is here to help. Our knowledgeable staff can answer any questions you may have and provide sound advice on what steps need to be taken in order to keep your car running at its best. Contact us today and let us show you what we can do!
What Parts Make Up a Car's Steering System?
The steering system on your car is made up of several different parts that work together to provide you with control over how the vehicle moves. These components include: a steering wheel, tie rod ends, power steering pump, rack and pinion assembly, suspension components, ball joints and more. When one of these parts breaks or fails it can impair your ability to drive safely. That's why it's important to visit Budget Brakes when you need a replacement or repair service.
Signs That Your Steering System Needs Repair or Replacement
Oftentimes, drivers don't realize their steering system is having issues until it is too late. To help prevent an accident or costly repair, here are some signs that your vehicle may need a new part or service:
-Difficulty turning the wheel
-Steering wheel shakes while driving
-Unusual noises or grinding coming from the steering wheel
-Power steering fluid is leaking
Don't wait until it's too late – contact Budget Brakes. We can provide you with a reliable, safe solution for all of your car steering needs. Our team understands how important it is to keep your vehicle running smoothly and safely so don't hesitate to contact us. We look forward to helping you!
Benefits of Steering Repair and New Steering Parts
When you have your car's steering system repaired or replaced at Budget Brakes, you will experience several benefits. First and foremost, you can count on improved driving safety! With new parts and services from our qualified technicians, you'll enjoy the peace of mind knowing that your car is operating safely and smoothly. Additionally, you'll be able to enjoy improved handling, performance and control, as well as longer lasting parts.
Why Choose Steering Parts from Budget Brakes in AL, FL, & TN
At Budget Brakes, we have been providing reliable and affordable car repair services. Our friendly staff is here to help you get the best service possible for all of your steering needs. We offer quality parts from trusted manufacturers in addition to complete auto repair services. Plus, our technicians are certified professionals that can make quick work of any repairs you may need.
If you're looking for affordable and reliable steering parts or services, look no further than Budget Brakes! We have locations throughout Alabama, Florida and Tennessee so don't hesitate to contact us today.