Expert Drive Axle CV Boot Repair Service in TN, AL, and FL
Drive Axle Repair Services You Can Rely On!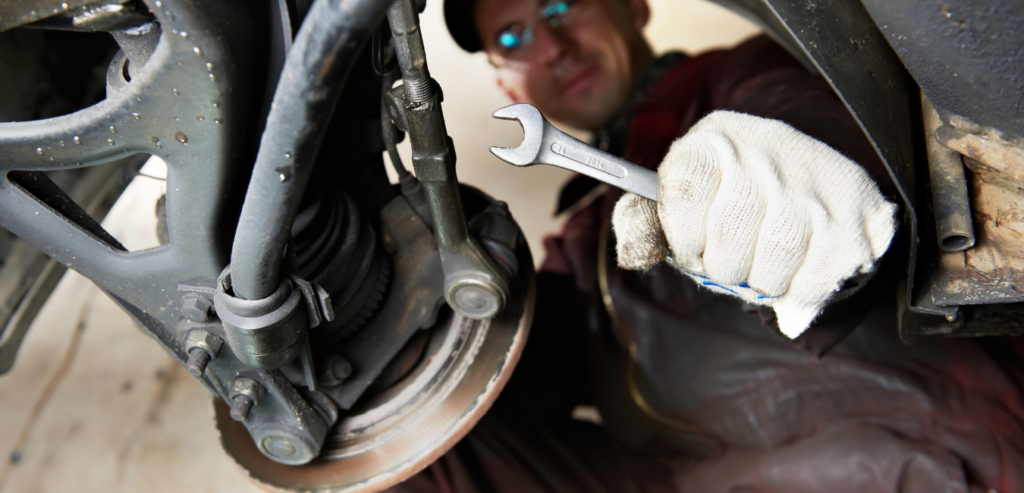 What is a Drive Axle CV Boot/Joint?
A Drive Axle CV Boot/Joint is an important part of your vehicle's drivetrain. It is a rubber boot that seals and protects the joint between the axle and the transmission shaft, as well as other parts of the drivetrain. More specifically, the CV joint's responsibilities are to act as a grease sealant and to prevent water and dirt from entering. A damaged or worn-out boot can lead to serious mechanical problems if left unchecked. That's why it's important to have regular drive axle maintenance and repairs.
Signs that your CV Joint  need repair:
There are a few tell-tale signs that your drive axle CV Boot/Joint needs to be checked or repaired. These can include loud noises coming from the drivetrain when going in reverse, leaking fluids underneath the base of the vehicle, or an excessive vibration while accelerating. If any of these symptoms arise, it's important to get the necessary repairs as soon as possible.
The Benefits of Drive Axle Repair at Budget Brakes
Budget Brakes offers a variety of drive axle CV Boot/Joint repair services that can restore your vehicle to peak performance quickly and affordably. Our experienced technicians are trained to handle drive axle repairs of all sizes and will work diligently to get the job done right. We also offer preventive maintenance services, such as drive axle tune-ups and inspections, that can help you avoid costly future repairs. With Budget Brakes, you can rest assured your vehicle is in good hands! Contact us today for drive axle CV Boot/Joint repair in TN, AL and FL.
Why Choose Budget Brakes for Drive Axle Repair?
At Budget Brakes, we are dedicated to providing superior quality drive axle repair services with a commitment to customer satisfaction. Our experienced technicians use advanced diagnostic equipment to check all parts of the drivetrain and identify any problems. Once the cause of the problem is identified, we use only the highest quality materials and parts to perform repairs that last. Our drive axle boot repair services are thorough, accurate, and cost-effective.
Contact Budget Brakes for Expert Drive Axle CV Joint Maintenance Near You
At Budget Brakes, we know how important reliable drive axle maintenance is for your vehicle's performance. That's why our services are designed to help you get the most out of your vehicle. With our drive axle repair services, you can rest assured that your car is safe and reliable on the road.
If you're in TN, AL, or FL and need expert drive axle CV boot/joint repair service, contact Budget Brakes today! With our experienced technicians and top-of-the-line diagnostic equipment, you can trust that your drive axle repair needs will be taken care of quickly and affordably. Trust Budget Brakes for all of your drive axle maintenance and repair needs!